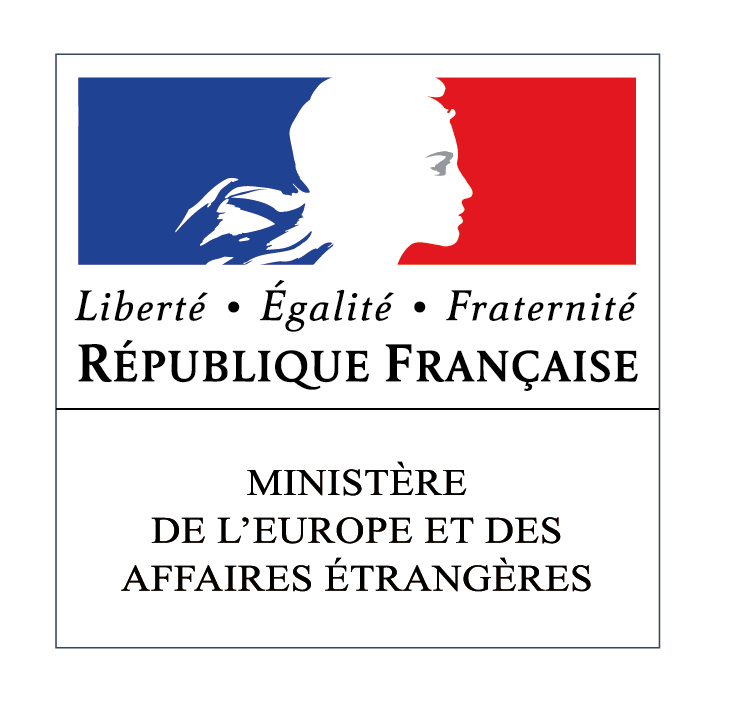 The French Ministry for Europe and Foreign Affairs (MEAE) determines and implements France's foreign policy. Its priorities are to:
- take action in the world for peace, security and human rights;
- promote French businesses abroad in foreign markets and France's attractiveness abroad;
- define and implement France's tourism attractiveness policy.
- contribute to organizing a globalization that ensures balanced and sustainable development in the world
- ensure the presence of France's ideas, language and culture while advocating cultural diversity;
- provide security and administrative services for French nationals abroad. .
The MEAE is supported by a network of 182 ambassadors and 89 consuls abroad, which work in constant collaboration with the central administration in Paris and Nantes.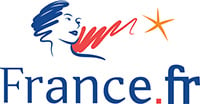 Atout France, France's national tourism development agency, is an economic interest grouping responsible for strengthening France's position as an international tourist destination. During the Interministerial Tourism Committee of 19th January, the Prime Minister went on to underpinned the role of Atout France in its missions:
- Renew the offer and monitor its quality through studies and surveys, as well as by financing structural tourism projects across the various territories;
- Encourage the development and the promotion of destination brands (and that of individual companies) on an international level.
Thanks to its 33 offices across the world and a close collaboration with the Embassies, the Agency boasts an in-depth knowledge of the different tourist markets and their various distributors. This expertise allows it to provide its 1,300 trade partners with tools on demand to help them better understand the industry and to carry out marketing and promotional operations based around destination brands.

In 2019, Provence will be the foremost destination for gastronomy and as such will be promoted at Goût de / Good France events both in France and internationally. For the first time, the Bouches-du-Rhône department and Provence Tourisme are launching Marseille Provence Gastronomie 2019 (MPG2019), a year of gastronomy in Provence under the patronage of renowned French chef Gérald Passedat. It will be a year of celebrations, meetings between chefs, gourmet markets, picnics, urban vegetable gardens and more — a genuine gastronomic journey through Provence!.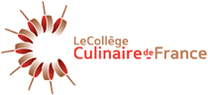 The Collège Culinaire de France, founded by 15 internationally renowned French chefs, aims to promote the quality of the catering industry and actively contribute to the global influence of French cuisine. The mission of the association is to represent, promote and transmit the identity of cuisine in France, as well as its diversity, traditions and capacity for innovation. The ambition of the Collège Culinaire de France is to affirm the dynamics, image and reality of gastronomy and contribute actively to its dynamism.
In order to boost France's attractiveness abroad, the Collège Culinaire de France defends the restaurant trade on a daily basis and highlights the impact of high-quality restaurants from a social, economic, cultural, tourism and health perspective. For this reason, in 2013 the Collège Culinaire de France launched the "Restaurant de Qualité" label, which has now been awarded to over 1,500 restaurants throughout France run by passionate entrepreneurs who share the values defended by the association. This launch was followed in January 2015 by that of the label "quality artisan producer", currently held by 550 producers, artisans and winemakers, as quality food requires quality ingredients.

Watch and listen to the world
France Médias Monde, the group in charge of French international broadcasting, comprises the news channels France 24 (in French, English, Arabic and Spanish), the international radio station RFI (in French and 13 other languages) and the Arabic-language radio station Monte Carlo Doualiya. From Paris, France Médias Monde broadcasts to the world in 15 languages. Its journalists and correspondents offer viewers, listeners and Internet users comprehensive coverage of world events, with a focus on cultural diversity and contrasting viewpoints via news bulletins, reports, magazines and debates. 66 nationalities are represented among the group's employees. Every week, RFI, France 24 and Monte Carlo Doualiya attract nearly 100 million listeners and viewers (measured in less than one third of the countries where France Médias Monde broadcasts). France Médias Monde digital platforms attract 35 million visitors a month (2017 average). The media have 62 million followers on Facebook and Twitter (December 2017). France Médias Monde is the parent company of CFI, the French media cooperation agency and also a shareholder of the French-language general interest TV channel TV5MONDE
The three stations accord a special place to French art de vivre and culture. In addition to many subjects covered in news reports, regular cultural programmes are also offered on France 24 such as "Vous êtes ici" (You Are Here), "French Connection" and "Paris Secret" (Secret Paris), and on RFI "Le goût du monde" (The Flavour of the World), "Si loin, si proche" (So Far Yet So Close) and "Sound Kitchen", and MCD "Voyage en France" (A Journey in France) and "Café Chaud" (Hot Coffee). As such, gastronomy and the arts of the table have a great place on all three stations, which are delighted to support this new edition of Goût de/Good France.
TV5MONDE, the worldwide cultural channel in French
Present in nearly 200 countries and regions, broadcast round the clock into 318 million connected homes, TV5MONDE offers multifaceted coverage of international news as well as a wide range of programmes (films, drama, documentaries, entertainment, magazines, music, children's programmes, sports, shows, etc.) usually subtitled in 14 languages. The world leader in the dissemination of French culture, TV5MONDE gives the art of living, and especially gastronomy, pride of place across all its channels, with shows such as Epicerie fine, hosted by Michelin-starred chef Guy Martin, Goûtez-voir on France 3, and Les Escapades de Petitrenaud on France 5.
On 8 April 2015, the company launched TV5MONDE Style, a channel dedicated to the promotion, exhibition and dissemination of 'Made in France' know-how, talent and resources, aimed at audiences in the Asia-Pacific region and the Middle East, and more recently Africa.
As part of Goût de France/Good France, of which it is a partner, TV5MONDE Style will broadcast Good France (a Compagnie du Belvédère production), which will put the spotlight on one chef and one restaurant in France and abroad, to share and promote French cuisine across the world. TV5MONDE will also promote the 21 March event heavily in its programmes and on its social media.

A key supplier for France's gastronomic excellence. The Rungis International Market is a key player in the French agrifood sectors and the preferred supplier of the key artisans of France's culinary excellence.It has a legitimate, renowned role in the world of gastronomy thanks to the diversity and quality of its products and the skill of its professionals.
It is situated 7 km from Paris, and in 45 years has become the leading wholesale market for fresh products worldwide. This unique location, offering products from around the world, owes its renown to the products of France's regions, whose quality supports France's gastronomic reputation.
Rungis offers the widest range of Controlled Denomination of Origin, Protected Denomination of Origin, Protected Geographical Indication and label rouge products, not to mention the organic range which is growing fast.
Moreover, as a "wholesaler for independent traders", Rungis also promotes the values of proximity and passing on, guaranteeing the survival of a dynamic local food retail sector in city centres – shops and markets – and contributing to the variety of distribution formats.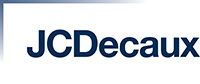 JCDecaux is the number 1 outdoor advertising company in the world, present in 4,280 cities with more than 10,000 inhabitants and more than 75 countries, and plays a key role in transforming urban environments. It all started in 1964 when Jean-Claude Decaux put up the first adverts on bus shelters in Lyon, inspired by his wish to improve the aesthetic of cities by installing urban furniture free of charge in exchange for exclusive use of its advertising potential in choice locations. For over 50 years, the products and services offered to cities by JCDecaux are considered to be a benchmark in terms of quality, aesthetics and functionality. The expertise of the personnel of JCDecaux and the quality of its services, notably in upkeep and maintenance, which is recognized globally by cities, airport authorities, other transport bodies and advertisers, contribute to France's image abroad.
JCDecaux is proud to be involved in Goût de France / Good France and participate in the global renown of France's gastronomy, which is a national emblem.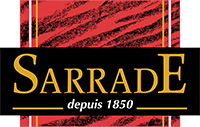 Sarrade is an ancestral brand, specialist in top quality products since 1850.
Sarrade is passionate about creating exceptional products that make everyday life easier for Chefs. Committed to preserving and sharing the secrets of fine French cuisine, Sarrade offers a range of foie gras and duck meat recipes from ducks born, raised and prepared in France.
Working in the heart of the terroir and bolstered by its ties to the Maïsadour cooperative group. Sarrade works hand in hand with its member farmers to guarantee indisputable quality and the full traceability of its products.
Its gourmet range also includes other key catering products such as Bayonne Ham. This iconic speciality of the Basque Country is PGI-certified and the fruit of regional expertise passed on from generation to generation.
If you want to BECOME AN OFFICIAL PARTNER dof the Goût de France/Good France initiative or obtain information on our current partners contact: Contact : Camille Elber / Tourism Promotion Department – Directorate for Business, the International Economy and Tourism Promotion - Ministry for Europe and Foreign Affairs - camille.elber@diplomatie.gouv.fr